Probably no one can give the right answer to why we procrastinate. Procrastination is a mental illness, and a person who does not do the right thing at the right time is merely delaying.
You might say there are a lot of people who can't work on time, so they say they are always procrastinating. Yes, I want to tell you that they are still procrastinating. They don't know when to do what to say.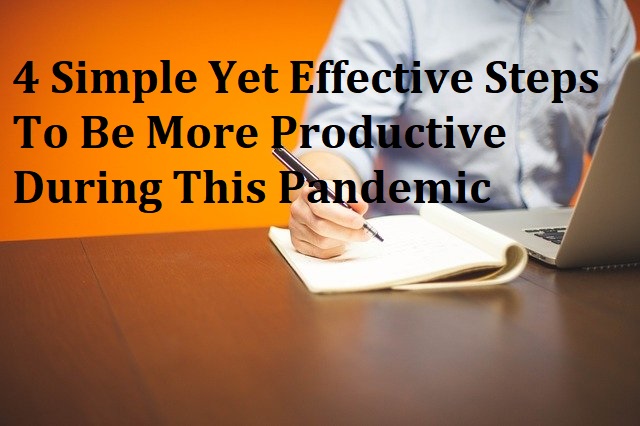 In this article, I will tell you some techniques that have made me feel at home. Remember that these techniques are not magic. It has taken me a long time to achieve success by adopting these techniques.
Understand Yourself
First of all, you need to know yourself. You may be wondering how it is. We know ourselves. Do you know yourself? Tell me one thing. If you know yourself, then why are you so confused? Why don't you know how to build your career? You still don't know how to make a decent income honestly. If you don't know these things, you don't know yourself. Think about yourself; think about your childhood. Think about your school. Think about your friends.
Introspection can do wonder here as it will let you analyze your success and failures at the same time.
You can understand yourself in different ways. Talk to people near you. If you are starting something new, then talk to the experts.
You have to remember that you have to know yourself. Unless you know yourself, you will be happy to see the flashes of different ads.
And this way, your worries are continually pushing you down. You may not realize what you need to think.
That's why we should know about the inner me. Learn to think about yourself. The sooner you know this, the sooner you realize your limitations and aspirations. It will help you a lot.
Follow The 21 Day Rule
There is a saying that if you do any work continuously for 21 days, it becomes a habit.
Doing one task at a time for 21 consecutive days will make you a habit because your mind and body are continually doing that task.
I was two years late to start my own online business.
Because I didn't have a routine, I didn't understand how to manage my online store along with my job. It was a difficult time for me, but when I decided to start a business, I learned about this 21-day rule I started following it. Now I have to manage my job and my business.
Does that mean you will only work in those 21 days and will get success every time? I never said that. The 21-day task will restrict yourself to follow a good habit. That will eventually help you to reach a certain level. Let's understand how.
Set Up Small Goals And Achieve Them
The first thing you need to do is set a few small goals. And try to achieve them in your early 21 days. You will set a task that you can do every day equally.
It is almost impossible to achieve targets if there are no proper goal settings. So, I always set small targets and work dedicatedly towards them. The more small goals you set, the more likely you are to achieve them.
It will make you a confident person, and you will continuously work at your skill level to achieve those small goals.
Now the most important thing is how you set goals. You don't set goals that you think are impossible two days later. You set goals that will make you happy when you meet them.
There are many small goals here, like learning a new language, learning to play a new musical instrument, learning something that you can practice in the future, and on top of that, you can establish your command. It is best to apply them as you learn.
Now, how would you determine what you should learn, and what should you implement to grow? It's simple, understand your passion or hobbies.
If you are someone like me who had to accrue a lot of bookish knowledge but never applied for it, then it will be a little difficult for you to understand the true potential of him. It is when introspection comes into play and helps you to understand your potential.
Complain Less Learn More
Do you see your surrounding people complain? Have you ever thought of why? We all are complaining each day, without understanding the real facts.
I am into online business for a few months now, and I am seeing that a lot of people are complaining. So I tried to understand what the complaint is all about. And I got some hilarious observations I must tell you. Who do you think can complain? Well, everyone is complaining about something. There were a few instances where people started blaming their destiny.
Why would you do that? More complaints lead to procrastination. If you maintain a positive thought or energy, it will help you to compete and collaborate.
Final Words
Procrastination is a habit, and gradually, it becomes a disease. Why should we do that? Why should we think we can do this later? Human minds are always active. Ask yourself about your long term goal; it helps to take immediate action.
Are you convinced? Start taking action guys. Make sure you are sleeping 8 hours and work towards your dream daily.