Stripe is one of the best and reliable payment options that help you to send and receive payment online. It is also one of the best alternatives for PayPal. If you are using WordPress then you can also use it with WPForms. In this article, I am going to show you how to use Stripe and WPForms together.
Before we jump into the details, let me first introduce Stripe and WPForms. Let's learn more about them.
What is Stripe?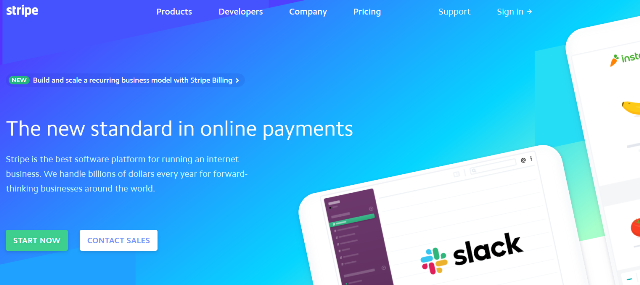 Stripe is an online Payment process company that helps you to receive and send payments across the globe. It helps you to accept credit card payments directly on your website. Some of the best features that you will get through Stripe are:
A convenient way to accept payment
Easy integration
API Support
International Payment options
Fast Withdrawals
Good Customer support services
There is no pricing for signing up a Stripe account. However, they will charge a few percents of the Payment which you receive and this is very minimal. Click here to sign up a Stripe account
What is WPForms?
WPForms is a great WordPress Plugin that helps you to build any type of forms on your WordPress blog. Whether it is a simple contact form or you want to create complex forms that accept payments WPForms is the right choice for you.
This is one of the best and popular Plugins that have been created by Famous blogger Syed Balkhi. I am also using it on my blog and it is really an awesome Plugin.
WPForms comes with easy drag and drops form builder. You can start building a blank form or you can choose some predefined form theme and integrate them on your WordPress Blog. Some of the best features that make WPForms more users friendly are:
Drag and Drop Form Builder
Entry Management
Multi-page forms
Payment gateway integration
Spam Protection
Instant notifications
WPForms constantly providing the best services and have added many awesome features to expand your form-building capabilities. WPForms comes with both Free and Paid Plans. Click here to Sign Up with WPForms
How to Integrate Stripe with WPForms?
You have to create a Stripe account and Buy the WPForms premium account. To use Stripe with WPForms you need to follow few simple steps:
Step1
Install the WPForms plugin from the WordPress Plugin directly. To do this, log in to your WordPress account and go to plugin and in the search bar search for WPForms. Install the plugin and activate it.
Step2
If you are using Pro version of WPForms then you should find out the Stripe payment option activated on your plugin addon menu. If not then you have to buy the Stripe addon or upgrade your account to premium.
Step3
Now create a form and add Stripe as your payment method. You can customize your payment settings like pricing and other product details. When you finalize things to make sure you have test everything before launching it publicly.
Conclusion
I hope you have found this post helpful. The combination of Stripe and WPForms can increase the capabilities of your WordPress blog. It helps you to accept payments through your form. If you have any questions, shoot them in comments.