If you want to build your career on your own without depending on others, then you should have come with the freelancing concept. Now we are going to tell you 'How freelancing websites work' and some of the best Freelancing websites to start with. You can also start a blog and make $1000s and you can show your blog as 'Portfolio' when you get projects.
Freelancing websites connect the clients directly to the customers' for the best price by taking some charges. The freelancing career will give you good results and even it is the best way to earn money on your own, you have to some face some issues.
The freelancing job is not like a regular 9 to 5 Job, It's like a few hours' works if you work smart and you should know the time management.
What is Freelancing and How Freelancing Works?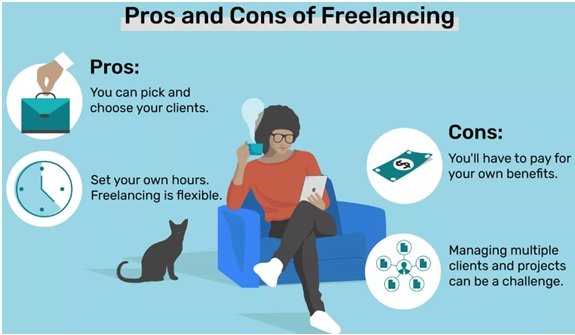 A Freelancer is a person who offers works for clients and can handle multiple clients and tasks sometimes. These services are usually offered to the business or agencies. People look for online work, and on the freelancing websites, they will find the best worker.
If you are creative at something and you know how to deliver the content perfectly, then you can start freelancing today. Being a Freelancer, you have to offer your work for the pay-out according to the project or according to hours.
Freelancing websites will allow you to register on their sites and when the clients visit the website, they search for the work. If your profile matches and you have the capabilities which clients are looking for then, you are hired.
Every freelancing websites will work like this, and they charge some fee for this, this is How Freelancing websites work. Here are some of the best Freelancing websites list to take a look.
1. Youth4Work
Youth4Work is one of the best freelancing websites we have now. The problem with the companies and agencies is they never know the capabilities of freelancers to hire. This website will make the confusion clear, and this website gives some tests to prove yourself.
Up to work also do the same by providing the respective tests to know the better about a freelancer. You just have to pass the test or examination, and it will add that to your profile. Clients can look at the badges or the skills you got so that they can hire the best one. Youth4work doesn't charge any processing fee.
2. Fiverr
Fiverr is one of the best and simple Freelancing websites. It asks you to fill your details and to post a Gig about your talent. You just have to create a Gig on which you are skilled and how much do you charge. The minimum payout will be $ 5, and it also has some charges after you got payment.
You can create the payment gallery or packages according to your talent, and you have to attract them with your title and Image. Some so many people are earning smart through Fiverr, and most of the complaints say that Fiverr has spammers.
The reason why this is Fiverr doesn't provide any skill test to prove, and anyone can easily start freelancing here.
3. WorknHire
Another one who made into the list is WorknHire. WorknHire works as the bridge between clients and freelancers where clients can easily find Freelancers. The website also works as the same, and it charges over 5.6% of the Invoice amount.
It's free to sign up in WorknHire, and you can find jobs in the categories of IT and programming, graphic design, content writing, finance, sales and marketing, and data entry.
WorknHire is the best option for beginners to start a freelancing career in India.
4. Freelancer
One of the easiest and best freelance websites in India. It's highly based on the model of popular freelancing website UpWork. In Freelancer, you just have to bid for the projects you can work for. This is a very good opportunity for beginners on both clients and Freelancers side.
Clients can find good freelancers in the good price and vice versa. The number of free bids you can make is the bit low in the free membership, and you have to upgrade to the paid membership for more bids. Freelancer will take a fee of 20% of the total service fee
5. UpWork
UpWork is the best site to find any type of freelancers in any category, and you can find all the types of freelancers here. The most used and most trusted freelancing website globally is UpWork. You can find pros, and everything is advanced including charges. Upwork is the best freelancing website globally.
UpWork gives you the test to pass, and you will find almost every test in each category, and if you get a good score, then the chances of getting hired are good. The tests are hard to solve, and you should know to pass them.
Upwork is the best place to find freelance jobs for beginners in the number of categories like Writing, coding, and design. The payment gateway is always secure, and the site will provide live tracking to clients to check your work. Upwork will charge a fee of 20% of the billed amount, and if the project is more than $500 then the charges will drop to 10%.
6. Guru
Guru, another popular freelancing website with over 3 Million registered freelancers. The site has been running for the last 20 years, and you can estimate its credibility to trust. The freelancing jobs from multiple industries like digital marketing, sales, legal and engineering are available.
Guru charges 4.95% to 8.95% transaction fee depending on your membership. You can join this freelancing website as a free member, but you can only make 10 bids per month which are very low. If you want to increase the bids limit and to reduce the charges, then you can join the paid membership program. The premium membership also boosts your search results to get more clients.
Conclusion
These are some of the "best Freelancing sites" and where you can easily find the work. Don't waste your talent waiting over time. Register in these freelancing websites and start earning smart amount before you turn 30.