Writing shouldn't be hard, but it is challenging for many bloggers out there.
Why?
It is not because they aren't good writers, but they lack content ideas.
In this post, I'm going to share with you 7 best tips on how to beat writer's block for forever.
Keep reading…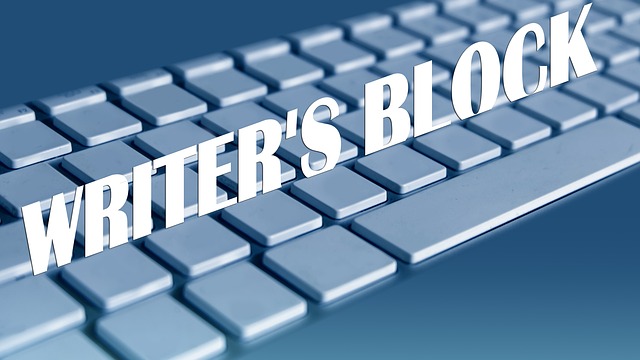 What is Writer's Block?
Writer's block is nothing but a situation when your mind doesn't get any idea what to write about.
You spend hours to think about what topic you should write on, but nothing comes into your mind.
You know you know you must write, but how?
This is what we are going to learn next…
How to Overcome Writer's Block
Here are 7 smart tips for overcoming writer's block without wasting much time.
#1. Talk to an imaginary friend
The best way to kill writer's block is to stop writing for many people.
Here is what I mean with many people.
It becomes difficult to organize your thoughts when you start thinking about readers in your mind because convincing lots of people is not easy, not even in your mind.
On the other hand, when you think about the only one person, you get better words in your mind.
So, forget about your readers. And, start writing for one imaginary friend.
This imaginary friend is close to you and listens whatever you say to him/her. Give him a name and would be better if you could find a picture for him.
Instead of writing, start a conversation with your new friend. Tell him how you are going to describe that particular topic to him. Help him whatever problem he is facing with.
#2. Let your emotions out
Feeling angry?
Well, let it be.
It is okay getting emotional, happy, or sad when writing.
Let your emotions flow and use them in your writing.
The more emotion will be in your content. The more readers feel close to it.
Good writing isn't picking the correct words. You need to make your audience feels like it is about them.
Writing is emotion.
Of course, you need proofread that later to eliminate grammatical errors and unwanted words to make it crispy and engaging.
Remember, you can correct grammatical errors in a post, but you can't add emotions in it. So, try to add them when writing.
#3. Exercise with the different writing tools
This one looks simple but effective.
Try using different writing tools.
Switch from Evernote to Google Docs. Or maybe you want to type directly into WordPress.
You can also write on Grammarly app so that you can check grammatical and punctuation errors at the same time.
Additionally, you can experiment with fonts. Or you can try changing font colors from black to blue.
It seems stupid, but it is an effective way to beat writer's block and to refresh your mood to write more.
#4. Clear your head of noise
Your mind can't stay in a single place.
Let it roam, don't try to stop it.
Don't force it to read only blog posts. Watch some funny movies and try to focus on the dialogues and learn how you can use them in your writing.
Try to be creative with the characters and repeat the words they are saying, you will see how they are delivering their thoughts.
This is simple yet, efficient way to overcome writer's block.
Your mind can think creatively when you let it free to think.
#5. Write at a different time
I found this one more effective when it comes to motivating myself to write.
I can write better and faster when I am in the office and before lunchtime than writing at home.
It isn't only me but some great writers like Stephen Kind, John Grisham, and Haruki Murakami, they all have a fixed writing schedule.
You may have felt it yourself when writing. You might write better in the morning than an evening or vice-versa.
You should experiment with different timing to see what time you get more productive.
#6. Stop being perfect
Let me clear one thing – perfection kills productivity and stops you from writing.
It is always better to write something than waiting for days to find the perfect idea to write.
You can always proofread, remove or add words in your post if you have already written something.
Don't wait for perfection because it never comes.
There will always be some room for making changes.
Accept your first draft may be need edits. Just write whatever comes to your mind, you can edit them later.
#7. Steal ideas
I love this line. "Good Artist Create, and Great Artist Steal".
Why spend hours to think about what to write when you can borrow topic ideas form your competitors.
How?
To do this, you can use tools like Buzzsumo, Ahrefs or SEMrush.
Get a list of your competitors' websites and pop them in any tools mentioned above.
These tools will throw out their best content; you can simply replicate them.
You can also use content discovery tools to save your times and find the best content topics for your blog.
However, you need to steal only their topics, not their writing style. Because everyone has their own qualities and no one can craft your thoughts better than you.
Be yourself. Enjoy yourself and write the best content possible.
Bonus Tip – Listen to a writing podcast
Who can feel loneliness better than you, when you are struggling to find a blog topic.
It feels like you are the only writer on the planet who are struggling.
Don't worry. It happens with us all.
Listing writing podcasts works like a magic pill. Writing podcasts are a community of like-minded writers who share their experience, strategies, and tips with you. They are the people who have been where you are right now.
Google to find some best writing podcasts and listen to them in your room.
Trust me; you will get some fantastic ideas to beat your writer's block.
Wrap Up!
Writing is not easy, and there no shame to admit it.
But you make it harder accepting writer's block.
Don't pity yourself. You are a warrior, and you can win this too.
You just need to motivate yourself.
Experiment with new things and see what works for you.
Common! Let's show who the BOSS is.