Over the years, IOS updates have brought us a lot of very interesting features. However, a lot of users are unaware of many of these features. That's because it doesn't exactly come with a manual, so there's a lot of exploration required. Not all the features are advertised, and a lot of these hidden features could really be useful to you! Let's take a look at 10 of these hidden features that will make your iPhone user experience a lot better. Who knows, maybe there's even a handy little college GPA calculator hidden in there somewhere.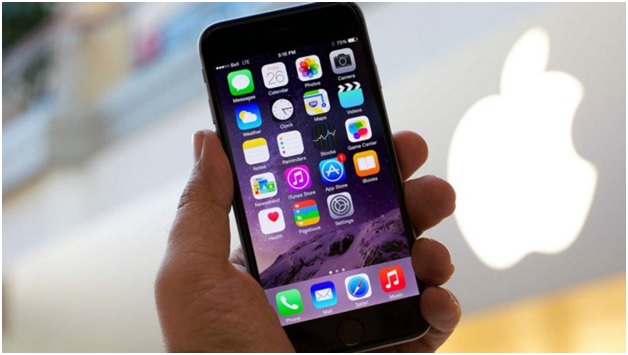 iMessage is for more than just texting!
This is not a very well-known fact, but Apple has opened up the iMessage app to developers. This means that they can play around with its different features and incorporate more things into it to make messaging even more interactive – and they took full advantage of this. They have now created mini-apps to be used within the messaging app, tailored to it specifically. This means that tasks like sending payments to friends can be done from within this app! This feature is incredibly helpful to all users.
You may have noticed the "apps" icon next to where you type your texts. Tap on that icon to access these apps.
There is a selection of apps to choose from, select whichever one you want to use and you're good to go!
Spiced uplinks
When you used to send someone a link to anything, before, it used to appear as the URL only. That isn't the case now. The message will now expand to show details of the link, along with an image and description! This will prompt the person you're texting to actually click on the link because a lot of the time we get lazy and don't want to open a random link. Now, they will know exactly what they have to look forward to once they click on that link!
You can filter the mail
You get a lot of mail and would not want to go through each one to decide which ones are important enough to open. Apple's got you covered. This feature will help you set criteria for the mails that are actually important to you, and it will filter all the emails you've received to display only the most important ones. This way, all of your important mail will be available to you readily.
On the toolbar, you will find an option labeled "Filter by". This is what you can use to filter your mail according to your needs.
You will not have to filter your mail every time the app is restarted – it will remain filtered this way until you change it manually.
Control center upgrade
The control center came out a long time ago, but the latest update gave it an amazing upgrade. The part of this feature that's hidden is that when using 3D Touch on the four icons on the bottom of your screen, you can also get different options like setting the brightness of the flashlight, launching a timer for a preset amount of time, copying the last result in the calculator, or jumping to a particular camera model.
Safari
As much as this browser is used worldwide, some of its features aren't the easiest to find. This has been made a lot easier – by tapping and holding the tabs button at the bottom right of your safari app, you can get a bunch of options like opening a new tab or closing all the existing ones.
Siri selfie assist
You can pretty much just say "Hey Siri, take a selfie" and it will launch the camera app for you with the front camera ready to go. All you'll have to do is tap the shutter button to complete the process, but this shaves a couple of valuable seconds off your time. Or maybe even make things easier for you when you're feeling lazy. Overall, it's a fun little feature to use at any time.
Magnify!
Did you know that your camera could be turned into a magnifying glass? That's actually very possible! This would really come in handy if you wanted to look at something up close, like a tiny medicine label.
All you have to do is go to settings, tap on General and then Accessibility. Find the Magnifier option and turn it on.
Now, pressing the home button thrice would launch your camera app with the option to zoom in like a magnifying glass!
Editing photos
The Markup tool is something to use after you've taken a photo and it's in your gallery. You can use it to add text and drawings to your photos very easily, just go to the bottom right option after going to the Edit option on one of your images. The "more" button will give you a range of colors to select from.
People in photos
IOS can identify people and make different albums of them. This feature is now amped up because you can select what people to show in your iPhone photo gallery by hiding certain faces. You can do this by going to People entry under Albums, tapping Select, tapping the person, and then tapping Hide at the bottom of the screen.
No more accidental unlocks
This is a very handy feature because it asks for a sort of confirmation before you unlock your phone. You now have to press the home button in order to unlock your phone, unlike previously when you only needed touch ID to unlock.
ABOUT THE AUTHOR
Elijah Gabrielson has a master's in Linguistics from the College of Liberal Arts at the University of Illinois. He discovered his love for writing all the way back in middle school when one of his poems was selected for a reading at his favorite coffee house. Since then. He has dedicated himself to writing and takes part in dissertation writing services to find topics he could potentially write about.