Blogging will help you achieve if you put in your hard work and passion into it. A lot of people give credit to blogging for their business growth. To get your content blog right it is very important that you make sure that your blog is crafted very well, getting traffic boost up over your blogs, and achieve ranking over Google.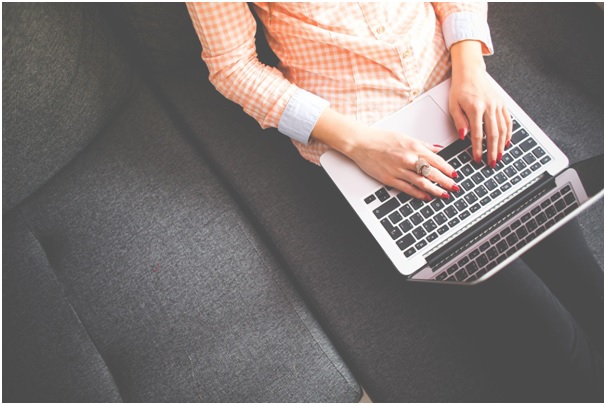 Handpicked tools to enhance your blog and market it the right way:
It is considered as one of the best and most efficient tools for any blog as the name suggests it checks the grammar of your blog and highlights the errors which you might not even find even after reading your blog several times. It makes sure the grammar and spelling are correct. You can rectify your errors from app.grammarly.com or else you can install its extension in the browser & rectify errors in Google Docs or whichever editor you are using; it works everywhere. The app can be downloaded in both the desktop as well as the smartphone.
Search Engine Optimization is the key to market your content over the web and Yoast SEO is one of the simplest tools which makes sure that you are going by the guidelines of the SEO. It analyses your content based on focus keyword, meta description, stop words, word limit for the title and other descriptions, the nature as well as the limit of the links attached. It keeps on informing the user about the above metrics so that the blog they are generating is SEO friendly.
But you have to take care of your blog on your own as this will just give you suggestions. SEO does not always go by rules. Sometimes you cannot remove the stop words as they might change the perspective to your blog. It also has a customized SEO setting which is ideal to be set as per your needs.
Finding Focus keywords & integrating keywords that are well researched is the most important factor that will rank your blog posts, so make sure you set the keywords accordingly and effectively. It describes the trending keywords related to your blog in a tabular form stating below:
Average Monthly Searches of the Keyword, for example, 100k to 1000k
Competition of the keyword depending on their search range as high, low, medium as well as their suggested bid (average cost per click) in dollars ($).
To get started with it you need to create a Google Adword account and then you can find the relative keywords based on your content blog.
It is a platform where you can get loads of high-quality pictures to enhance the look of your blog just for free. They also do not have an issue with anyone using their pictures for any purpose be it personal or commercial. Pictures always add value to a blog and if you get the relative pictures half the work will be done already.
So all you have to do is just dive into Pixabay's massive collection of pictures to find the perfect picture for your blog. You can even customize the picture using a photo editor like Photoshop or Adobe Illustrator.
It is a simple and basic tool for blogging and its certain features are available for free and some of them are premium even at a free level it provides you certain useful features. It features like Share, Highlighter, List Builder, Welcome Mat, Contact Form, and the most likable Integration are very helpful for creating an engaging blog.
Bloggers at large leverage the features of Sumo for list building analyze the behavior of visitors on the site & more.
Quora a question answering website turns out to be a great tool for bloggers. Using Quora as a tool you can do keyword research, topic research, find searchers' intent so that you provide the additional information to visitors that they are already searching for.
Bloggers can establish authority in this platform by answering questions in their niche & promoting blog posts as they answer questions related to it. The sheer amount of referral traffic you can drive from Quora is jaw-dropping.
It is the most commonly used tool especially by companies as it allows you to edit documents online for free. In case you are a team of multiple people you can collaborate with your colleagues very easily. Due to its online feature, the document can be accessed anywhere in the world you just need a computer system with internet connectivity.
Documents can be created and export in multiple formats very easily. And the star point of the doc is that there is no software or application is needed to be installed to get access to any document, all you need is a Google ID and internet connectivity. It is a very simple and well-organized platform where you can select the customized document types as per your needs. Also, it has a very important tab- Research which lets you add graphics, images, quotes, tables, and charts, etc.
2-3 people can collaborate for a specific blog post, bring in their own expertise to make the blog post viral once it's published. Google Docs is particularly leveraged for co-publishing when more than one author is working on a blog post.