Genuine blog commenting continues to be vastly ignored as a business building strategy. Of course, genuine blog commenting builds business indirectly. Never promote your business or service or product through blog comments. But sharing value, commenting on blogs aligned with your niche and personalizing comments makes all the difference in the world.
Cut out silly spammy commenting tactics. No 1 line, drive-by comments allowed. Stick around for a bit. Make an impact. Give freely to get sweet traffic and business through your genuine blog comments.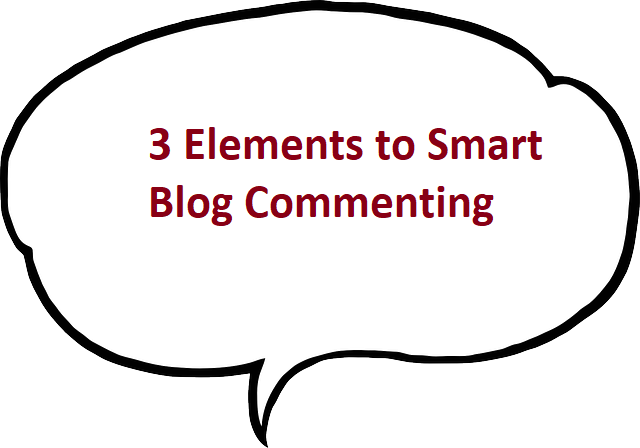 Patience, Young Blogging Grasshoppers. Like blogging, genuine commenting is not an approach for greedy, impatient bloggers who seek something for nothing. I only began making commenting inroads with bloggers after giving freely for weeks and months. Bloggers and their readers need to buy into you in order to visit your blog and to hire you or to buy your stuff. Everything occurs over the long haul, anyway. Stick around, do comment right and your blogging business grows.
1: Add Value
Publish a valuable, helpful blog comment at least a few sentences in length. No need to write a 10 paragraph masterpiece in order to add value. Simply share your thoughts regarding a specific section of the post. Add personal experiences to toss in an authentic, warm touch. Readers and fellow bloggers appreciate valued comments because genuine exchanges augment blog posts. Comments are content; yep, content added to the blog post itself. Remember this before you publish any comment.
I suggest publishing at least 5-6 sentences to make an impact. Raise a few eyebrows. Mindfully begin a meaningful engagement. Smart blog comments add value to the post and to the conversation dialog in the blog comments section.
2: Comment on Blogs Aligned with Your Niche
Comment almost exclusively on blogs related to your niche. Target your blog commenting campaign. Imagine publishing a valuable, eye-catching comment. Readers click your name to visit your blog. What happens if you comment on blogs outside of your niche? In virtually every case, readers from that niche click through, see your blogging niche and close the page, immediately. Why waste blog commenting time and energy trying to connect with readers outside of your niche? Ditch non-targeted, time-wasting, inefficient blog commenting strategies. Replace with a carefully crafted, targeted blog commenting campaign.
For example, I comment mainly on blogging tips and travel blogs. People interested in blogging tips and travel – via those blogs – click through to my blog, see a valued resource beneficial to them, and I position myself to profit and drive blog traffic. Target.
3: Personalize Comments
I found this to be one of those precious secrets way too many bloggers ignore. In truth, we always have ample opportunities to make friends through our warmth. Admittedly, I became less mindful for a bit, not addressing my fellow bloggers by name and not signing off for a bit. Lesson learned. Now, I always address my blogging buddies by name, greeting with a "Hi", and I also sign off with my name for every blog comment. Personalizing comments makes you warm, generous, mindful and flat out likable. We love folks who use our name for addressing, right? Mainly because your name and my name sound best to us, individually. Use names. Stand out.
Conclusion
Effective blog commenting requires a presence of mind. Let go urges to comment via one sentence and to move on. Nobody feels your impact commenting-wise unless you MAKE an impact, commenting-wise.
eBook
I wrote an eBook to help you write attention-grabbing blog comments. Like most of my 100 plus eBooks, it is a short, simple read to improve your blog commenting campaign. Buy it here:
How to Leave Attention Grabbing Blog Comments