E-commerce continues to expand at an exponential pace in India and is expected to grow into a $100 billion behemoth by next year. The food delivery market is also growing simultaneously and is expected to become a near-3-billion dollar market this year itself. The Internet continues to have its impact on most of our consumption patterns and it is not just limited to 'content' and the rapid growth of the online food delivery industry in India is ample proof of that. People continue to find themselves more pressed for time than they ever have before and the extensive array of available options along with beaten-down market prices, has made ordering food, much more preferable than cooking the same. There are a lot of reasons to try food delivery mobile apps and the most prominent 7 reasons have been enlisted below.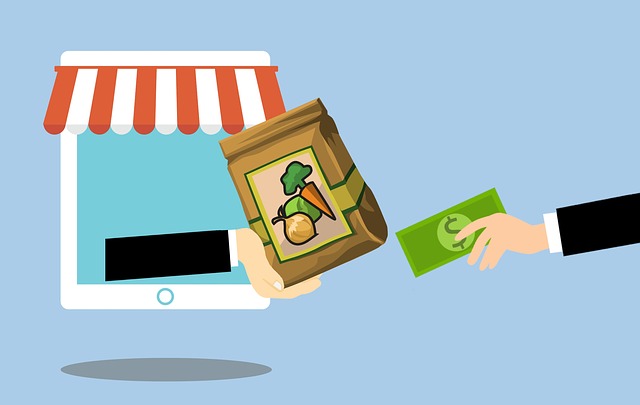 1. Value for money 
As mentioned earlier, the on-demand food delivery market in India continues to exponentially expand and with new competitors rapidly entering the segment, the industry is getting more and more ruthlessly competitive. Different companies are going all-out to get a bet a bigger slice of this burgeoning market by attracting more customers to their fold through various offers and promotions from time to time. It turns out to be pure value for money for the customers as they get to avail discounted prices and cashback and a win-win situation eventually as the restaurant owners also gain substantially by receiving a large number of orders, which helps to offset the discounts given through economies of scale.
2. Comfort
In businesses of any kind, the customer remains the king and businesses who make extra efforts for the king's comfort are more likely to succeed than the others. Poorly worded there, but the thought is still pretty valid. The most important reason for anyone, anywhere in the world, to try food delivery mobile apps is the effortless comfortability of the entire experience Ease of paying for the meals, real-time tracking and significantly improving delivery timings are making people more and more inclined towards opting for food delivery mobile apps.
3. Time-saving 
People find themselves more pressed for time than they ever found themselves in the past and everyone is looking for more out of their time. When sumptuous food from an extensive variety of options available at very affordable prices can be ordered at the mere click of a button, it is an all-but-natural choice for customers to opt for food delivery mobile apps. The entire process of ordering, paying and savoring the meals after their delivery is a lot less than the time it would take to cook meals. Most people try food delivery mobile apps to save time as people are more inclined to make the most of their time, given time's scarcity for most people nowadays.
4. Very quick
Food delivery mobile apps are a lot quicker than any other means to order food in today's day and age. It is much faster than ordering food by calling up a restaurant and eatery. The expected delivery time for the majority of the orders is around 30 minutes, which ends up being just right for the consumers. Food delivery mobile apps have been pumping in a lot of resources to upgrade the entire delivery process which has further made their services more preferable to their customer base. It's quick and convenient for both customers and the restaurant owners as orders are placed and payments are made through just a swipe on the phone's screen.
5. Available 24/service
These food delivery mobile apps work as a life savior for many people who work very late in the night and need to sumptuous and freshly cooked food to satiate their meals during very late nights. Many professionals couldn't possibly imagine working their late-nights shifts without these 24/7 food delivery mobile apps, which deliver the finest and freshest of options, at any time of the day or night. 24/7 services are not available pan-India just yet, but they already exist in some metropolitan cities along with tier-1 and even tier-2 cities.
6. The wide array of options
More and more restaurants are teaming up with some of the biggest food delivery mobile app companies in India every passing day, as they don't want to lag behind their competitors and also intend to increase their orders and accompanying revenues and profit margins. This has increased the options available for the consumers and they can now order various cuisines and delicacies, at any given time of the day or night and expect quick delivery of the same in 30 minutes or even less. Right from North Indian to South Indian to Chinese, Italian and the most recent crowd-favorite 'healthy food' can now be easily ordered through one single solitary swipe on the phone. It's a very effective way for people to experience different types of food, without having to wait for a lot of time and without having to pay a lot of money.
7. It saves the day
The food delivery mobile apps industry may be expanding exponentially in India still a lot of people are not inclined to use their services. Families with large numbers of members are still not inclined to use these services as given the number of people in the family, they may have to cough up quite a substantial amount for the food, even after all the discounts and the cashback. Other people like to cook and prepare their food, and that is way more than the majority of the populace in this country of over 1.3 billion people, with incredible inequalities of income, quite unlike any other place on earth. There are just some days for many people, where something comes up and their plans go awry and they need a quick solution to their food requirements and here's where such apps save the day. Most customers order food occasionally rather than regularly, as having home-cooked food with the entire family is a tradition in this country across all cultures.
Conclusion
With more competitors entering this market every passing armed with war chests facilitated by venture capitalists, people have far more options which are available at very beaten-down prices. Having one of the youngest population in the world, in a country of over 1.3 billion people, also augurs well for the rapid growth of the online food delivery market in the industry as the younger population are more inclined to make the most out of their time than the comparatively older demographics. Further, the Indian-middle class is expected to swell way beyond 550 million in the next 5 years or so, which is further going to drive the demand for the online food delivery market with more people having more disposable incomes than they ever had in the past.
This post has been written by James cook. He is a Professional Blogger and Content Writer. He is working with Appz Development. In his professional life have written many useful articles about WordPress, social media, SEO and almost all about application development.