These days a lot of young writers and bloggers are coming up and opening their blogs on social media, WordPress, and are actively engaging in creating good content. It is a very healthy practice given that it nurtures them to improve their writings for future endeavors. However, any website or content developer usually faces the problem of effectively engaging with the audience and making his/ her content impactful. Here is a guide to know what is readability and some tools to improve your readability.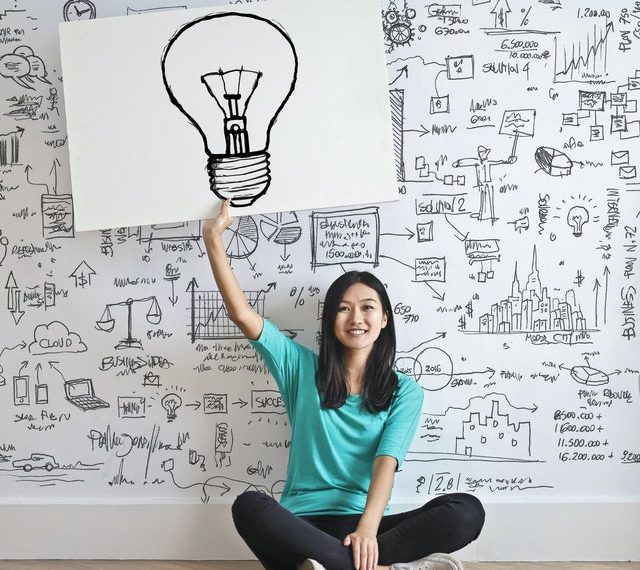 Introduction
Those who don't know what readability is can try to take it as a measure or scale that tests how effective a piece of writing is in terms of the syllable density, word structure, sentence formation, length of words and sentences, grammar, punctuation, word familiarity, etc. For any site, checking this measure is important, as consumers won't read something that doesn't interest or intrigue them. If it's too complicated, they won't understand it and if it's too simple they will get bored.
Readability score tests the level of education one needs to read a piece of writing. Ideas came around the 1920s to formulate words to be taught to children as per their level. This was how it came into being.
Today there are various scores that test readability and various tools that use that score, the most famous being Flesch Kincaid score devised in 1948.
Tools that bloggers can use
To begin with, Wrytin has an amazing tool to test the readability score. It uses the Flesch Kincaid score as the metric scale. According to their checker, a score above 70 is considered for a starting level.
Wrytin's tool shows very long sentences in red, which is an indication that the blogger should shorten them. The checker also asks you to change passive voice into active voice with a message displayed alongside.
According to the Flesch Reading scale that Wrytin employs, a score of more than 100 is simple, while between 0-30, is of university-level reading. 60-70 indicates a student of 8th or 9th grade being able to read the text.
With easy accessibility, Wrytin's checker is an amazing tool and will surely make your job easy!
Do you travel worlds while writing on one specific topic? If you are the one who struggles to keep focus, then Buzzsumo is perfect for you. This is the best way to remain on track while writing something. So that you don't go off-topic, you can type the topic you want to write on in the search engine bar of this tool.
After that, you will see the best market strategic content in front of your screen. In other words, buzz sumo will highlight the keywords you should use in your articles or piece for a wider reach on the blog.
 For example, if you are writing on a beauty blog, then Buzzsumo will show some top trending keywords in beauty like " top methods to become fair "etc.  You can then use these keywords to widen your area of impact.
This way you will hit two goals- writing to the point and with a global reach.
This is a quite famous editor cum tool that does multi-tasking. All you have to do is type the piece you want to check the readability of. If there are any faults in it, then the editor will highlight it. It employs various colors as indicators.
Red means your sentence is too complicated. Yellow means that you need to shorten or split your sentence. Purple highlights will be to warn you of replacing difficult words.
It also gives a score; for say 6 for "good" to your content.
It tells which of the sentences are difficult to read and which are easy. A good choice though, to go for!
This tool uses various indices like Flesch Kincaid, Gunning fog, SMOG Index, etc. to tell you your readability grade.
You can type your content manually or through a URL and referrer. After that, the output will come in the form of indices or text statistics which will help you know about your content's reach among wider audiences. The score will be in the form of a horizontal bar that will highlight your performance and will show your grey areas.
Who all have a grammar Nazi friend who corrects their grammar all the time? As the name suggests, this app is largely designed to help you tackle the grammar mistakes which you have committed( Or it will be your content grammar nazi). Once the server checks your content, the test report will come out that will judge your content on the basis of:
Wordiness( extensive usage of words or careful play with words)
Vague language ( language that is very general and arbitrary and doesn't make much sense)
Spellings Mistakes
Passive voice sentences
Sentences with transitions
Any academic writer can also use it, though professional bloggers who want impeccable posts can definitely go for it!
Although this app is particularly designed for Search Engine Optimization, yet you can use it to create user-friendly content too. The tool works on a premium account effectively. It helps a content creation site to make good content.
Besides that, Yoast SEO has a complete readability analysis that allows a blogger to create easy -to- digest content.
This tool can be a good choice since it fulfills both the tasks together- SEO and readability check.
This tool is the most used one. The content or piece of writing is first calculated on the basis of the number of sentences, words, syllables, etc. After this processing, the output is put in 7 readability plugs which will tell you about your score and grade level of reading.
Ideally, a normal sample to put in should be around 200-600 words. For longer books or otherwise, you can put up to 3000 words.
According to this tool, 85% of the public can read your text if you have a score of 8 or below.
This tool also checks keyword density in terms of the trending keywords to expand your blog and make it appear in top searches.
Along with that, it tests the quality of your blog content and text material by indicating spelling and grammatical errors.
And lastly, it enhances and helps you work on the tone and sentiment of your writing, which is really important to engage with readers.
After all, who wouldn't want to read a sentimental and touching post?
Well, most of the children or even a normal layman would prefer reading content that contains some bright and lively pictures. It may sound absurd but the outer look of your content is also an important yardstick that is used by readers to judge your skills.
Readability doesn't only mean good content but is about complementing it with designs and good visuals. So, if you want to cut down on your expenditure, go for this online visual creating tool.
This tool is really helpful in terms of a good design template. It is also used for changing the fonts, colors, editing the text, its texture, etc. Visualizing your content can be an effective marketing strategy. You can even use this to design the overall framework of your blog or website.
Another of its kind is the design tool named Contrast Ratio. This tool is used to test the contrasting between two colors to help you avert a mismatch or gaudy contrast.
Miscellaneous
The above-discussed tools are mostly operated by individuals who employ various test scores. But the actual index that works behind them is a thing of remote past. In other words, the test scores were earlier designed by certain developers which are now manipulated by entrepreneurs to develop their own readability checkers with improvisations.
One such score is the Gunning Fog Tool. Any blogger can individually use this tool and the formula to calculate the score by himself or herself. It was developed by a person named Robert Gunning.
Readability score= 0.4× [( average sentence length)] +[ (% of hard words) ]
According to this method, the ideal grade or score is 7 or 8. Anything above 12 is too hard for the reader to comprehend.
Having known these wonderful readability checkers, all you amazing bloggers out there! Fret not if you are still lagging behind. A simple tool can be your poker card. Just choose the best one. Success is assured!